Meet Gunbold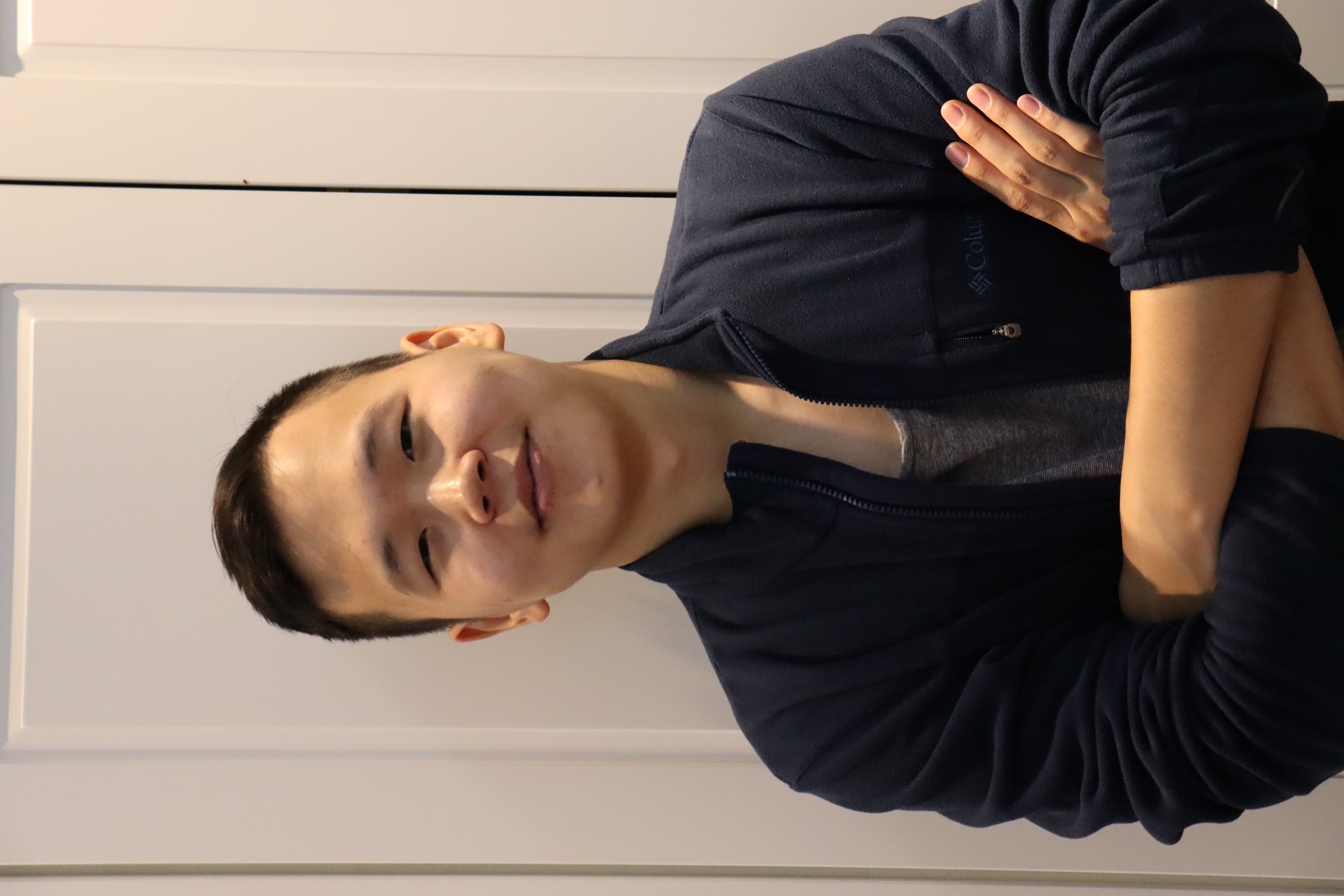 He's the "how-to" guy behind the Seattle Promise videos and a second-year international student at Seattle Central College. Learn more about him and his college experience so far from a recent interview with our staff writer, Max Nash. 
M: Where are you from originally?

G: I'm from Ulan Bator, the central city of Mongolia. I'm actually back in Mongolia now, taking classes remotely during COVID. I was in Seattle from September 2019 to June 2020, so about 10 months. I hope to return after the pandemic has ended.
M:  How did you like Seattle?
G: It was great! So different from Ulan Bator. Everyone is so open and friendly in Seattle. In Mongolia people are much more reserved, everyone just keeps their head down and is focused on their own lives. In Seattle it was really easy for me to meet and talk to people, which was really interesting for me.
M: You may be the first person I've ever met to describe Seattleites as open and friendly. How did you get into making videos on Youtube?

G: I've really loved filmmaking as a hobby for a while, before Youtube I actually interned at a marketing agency here in Ulan Bator and made a couple of commercials for companies in Mongolia. I've been making Youtube videos for a couple of years now, mostly vlogs about college life, that sort of thing.
M: That's awesome! Is filmmaking what you're studying at Seattle Central? 
G: No, I'm actually studying computer science! I just love filmmaking and am excited to pursue it on my own, just not with a company or anything, you know? That's why I started the Youtube channel.
M: Why computer science?

G: Well, when I first graduated high school, I was thinking of studying mathematics. I applied to about a dozen colleges and didn't get into any of them! I was really disappointed, but it gave me an opportunity to think about whether math was really what I wanted to study. I had done math Olympiads all through high school and I enjoyed them, but it was more about the competition than the mathematics, you know? 
That really made me question my goals in life, so I decided to take a gap year, and spent it doing internships and studying film making and computer science. I found I liked both film and CS, and couldn't really pick what to pursue. I decided a CS degree would probably help me more in the long term and started re-applying to schools.
M: What led you to the decision to attend college in the US? 
G: It actually started with my sister, when she applied to the University of Michigan to study for her master's degree. When she did that, I was really interested and wanted to know why she chose America for college, as I had been planning for college and looking at universities since 7th grade, taking the SATs and TOEFL exam while improving my English. 
My older brother actually came to America as well, so I decided to travel with him so I could see what American college life was like. I really liked the atmosphere of a bunch of international students coming together and exchanging ideas, so I decided I wanted to go to college in the US as well.
M: So how did you pick Seattle as your destination?
G: When I started re-applying to colleges in my gap year, I got accepted to several, but they couldn't offer me enough scholarship support to make it a good financial decision for me to attend university right away. So I decided I would attend community college for two years and then transfer to a four-year university. My sister is actually working on her PhD at the UW, which is one of the reasons I settled here as well; it meant I could live with her and save money, which made school here more financially viable.
M: Very smart. What university do you hope to attend?
Q: I really hope to attend the UW, or possible Seattle Pacific University. They have really competitive CS programs so we'll see.
M: What do you hope to do once you've completed your college education?
G: I see the tech industry growing so rapidly right now, especially in Seattle. My brother actually works for Apple, so I am hoping I can pursue a career like his, working for a software or technology company. I'm not sure how it will turn out; right now I love CS, but I don't know how I'll feel about it three years from now. I'm really loving film making right now, so I've been focusing on making videos just for the fun of it. Opportunities in that area have started coming my way, like making the videos with Seattle Colleges. So we'll see what happens!
M: Did you develop any favorite spots while you were in Seattle? What was your go-to place to eat?

G: Oh man – Chipotle. In Ulan Bator we mostly eat a lot of meat and rice all the time, which Chipotle has, but there's no Mexican food in Mongolia. Plus it's fast and cheap, so it's a good financial option for me too. So yeah, there's a lot of good Mexican food around Seattle Central, but I love Chipotle.
M: What do you miss most about Seattle?

G: The whole atmosphere, I guess. Pollution is much worse in Ulan Bator, so Seattle felt really clean – although there are definitely still some gross places in Seattle! Also, people in Mongolia are still not really accepting of LGBTQ+ people, so to be in such an accepting and open place made it so easy to meet different people and exchange perspectives…I miss that. Plus all the restaurants and libraries, I miss those too.
M: So what advice would you give to a new international student about to start college in Seattle?
G: It took me a long time to adjust to the openness of the people around me, especially in class. At first I was very quiet and kept to myself, so I would definitely advise them to be outgoing and make an effort to meet people, because that was the one thing I was bad at to begin with. At the time I thought that was a waste of time, but later in the quarter I really missed hanging out and talking to people, especially once the pandemic started. So I would say, try to just be out there and meet all of these cool new people and gain more experience.
M: What was the most valuable tool for you at college? What was the one piece of gear you couldn't live without?
G: My camera. It was a first-time experience for me to be independent and living somewhere else from my family, and capturing all the exciting moments of it was really important; I watch my old videos from time to time because a lot of those experiences were really memorable for me. The videos let me relive those moments, which is really enlightening, I think. Capturing all of those first-time moments was a really essential tool for me.
M: Is there any person or particular in particular that you'd like to recognize for their support while you've been at Seattle Central?
G: All of my teachers were really helpful, but in particular, Ms. Laura Sinai, who teaches English 101 and 102. She really helped me be open with other students by pushing us to talk about what we had read and how it related to us. The first few times she did that to me, I was really shocked. But she really helped me be out there and communicate freely with the other students. She also helped me navigate the college, giving me advice on where to study, where I should go to hang out with other people. Little things, but they really helped me explore the college. Ms. Laura is the best!
M: How do you like being the "how-to" guy for incoming Seattle Promise students?
G: I'm very happy that I received the opportunity to inform incoming students about the scholarship program, as I know that it can help many families deal with the high cost of college. I just really hope the right people can successfully apply to the program.