Make an Investment
Invest in Students
Sponsoring a student or cohort of students is a great way to meet your talent pipeline needs, ensuring a direct source of diverse, highly skilled graduates who are familiar with and excited about your company.
Invest in a Program
Passionate about a particular program of study, or industry area? Beyond direct support for students, we welcome investments in equipment, staffing, and other operational costs. These funds ensure our programs remain relevant to workforce needs, with exceptional faculty, cutting-edge technology, and wraparound support services for students.
Investment Spotlight
Kaiser Permanente Medical Assistant Career Launch Scholarship Program
The Medical Assistant (MA) Career Launch Scholarship Program is an exciting new partnership led by the Seattle Colleges Center for Working Adults and Kaiser Permanente. Launched in September 2018, the program, over three years, will provide up to 60 MA students at Seattle Central with: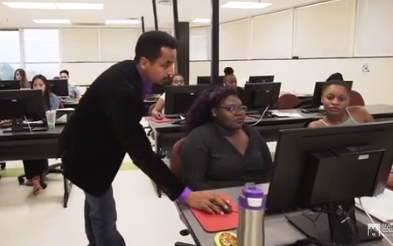 Scholarships
Professional development
Externship opportunities
Wraparound support
Connect With Our Foundation
There are countless ways to make a difference in the lives of students and contribute to the economic vibrancy of our region. Connect with the Seattle Colleges Foundation to discuss supporting at a level and in a way that is right for you and your organization.
How Do I Get Started?
Follow this link to contact us about making an investment.
Alternatively, feel free to contact us via email at EmployerPartnerships@seattlecolleges.edu.