Enjoy Our Campuses—South

Arboretum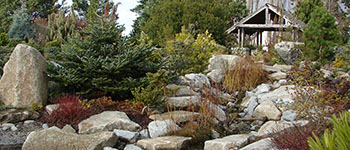 6000 16th Avenue SW, adjacent to the North Parking Lot
Seattle, WA 98106
Special Events Reservations
Phone: 206.934.6616
Website: southseattle.edu/campus-arboretum
Hours
Open daily from dawn until dusk.
The Arboretum at South Seattle College was established in 1978 in part as the result of a petition by the Landscape Horticulture Program students for an arboretum to serve as their living laboratory. The 6-acre site is located at the north end of campus on a bluff overlooking downtown Seattle, Elliott Bay, and the West Duwamish Greenbelt. The Arboretum is an important part of South's Landscape Horticulture Program. It is used as a laboratory for plant identification, arboriculture, irrigation, and landscape maintenance and construction courses. The Arboretum is also used as an outdoor classroom by professional horticulturists and hobby gardeners. Many of the plants on the Washington Certified Nursery Professional exam can be found in the Arboretum.
 
Art Gallery: South Seattle College Art Gallery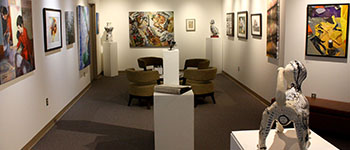 109 Jerry Brockey Student Center
6000 16th Avenue SW
Seattle, WA 98106
Admission is free.
Phone: 206.934.5337
Website: southseattle.edu/student-life/art-gallery
Hours
Monday-Thursday: 11:30 a.m. to 3:30 p.m.  
Friday-Sunday: closed
Note: Hours are subject to change.
The mission of the Art Gallery is to promote an understanding and appreciation of the arts within the South Seattle College campus and in the surrounding communities through exhibitions that contribute to education and cultural enrichment while engaging the college community in learning opportunities and supporting cultural and artistic diversity. An exhibit listing is available on the website.
 
Bookstore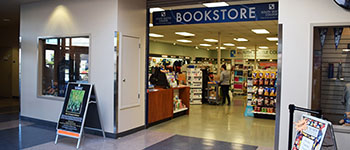 Jerry Brockey Student Center
6000 16th Avenue SW
Seattle, WA 98106
Phone: 206.934.5338
Website: www.bkstr.com/southseattlestore/home
Hours
Monday-Thursday: 8 a.m. to 3 p.m.
Friday-Sunday: closed
In addition to textbooks and other books, South's bookstore offers an array of gift items, including apparel, mugs, pens, and other items, showcasing school spirit. The store also offers greeting cards, gifts, dorm furnishings, and computer supplies, as well as art and specialty supplies. There's also an elegant, high-end line of recognition products for awards and gift-giving occasions. Mailing supplies, school supplies, and business accessories—such as portfolios, briefcases, and organizers—are always in stock.
 
Chinese Garden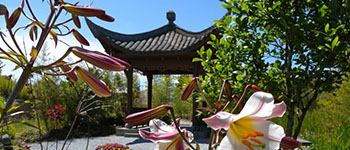 6000 16th Avenue SW – north side of campus
Seattle, WA 98106
Admission is free, donations accepted
Phone: 206.934.5219
Website: seattlechinesegarden.org
Hours
Garden Grounds—open daily from dawn to dusk
Garden Center—Tuesday, Wednesday, Friday: 11 a.m. to 5 p.m.; Monday, Thursday, Saturday, Sunday: closed
Under the guidance of the Seattle City Council and Seattle's Department of Parks and Recreation, the Seattle Chinese Garden Society was founded to coordinate the development of this garden. The Chinese Garden is located near the Arboretum at South Seattle College. Visitors are welcome.
The Song Mei Pavilion, designed and fabricated in Seattle's sister city, Chongqing, China, and assembled here by a team of Chinese artisans, is the first of many planned structures in the 6-acre garden. Visit the website to learn more about the history of the garden and its design.
 
Facility and Room Rental – South Seattle College
Rent meeting or event space. Whether you are planning a small meeting, a large conference, or something in between, we have an abundance of classroom and event space for rent as well as all the technology you'll need and on-site catering services.
Website – Facilities and Rooms at Georgetown Campus:
georgetown.southseattle.edu/georgetown-campus/facility-hours-and-rentals
Website – Brockey Conference Center at South Seattle College:
southseattle.edu/brockey-center/facilities
 
Food and Dining: Alhadeff Grill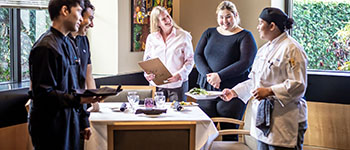 Culinary Arts Building
6000 16th Avenue SW
Seattle, WA 98106
Phone: 206.934.5817
Website: southseattle.edu/food-dining/alhadeff-grill
Hours
Alhadeff Grill is currently closed until further notice. 
Enjoy the talents of students enrolled in South's Culinary Arts program at Alhadeff Grill, an on-campus upscale dining restaurant. Open to students, staff, faculty, and visitors, Alhadeff Grill offers a variety of starter and entrée courses using local and sustainable ingredients prepared and served entirely by students.
Alhadeff Grill offers a unique learning opportunity for students, and is an integral part of the Culinary Arts curriculum at South. Student chefs receive hands-on experience in all aspects of the food service industry from food preparation to serving.
Reservations are highly recommended. Parties of six or more will not be able to receive separate checks.
 
Food and Dining: Alki Café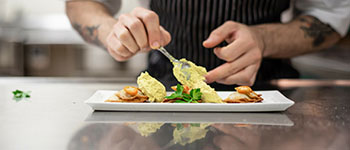 Culinary Arts Building
6000 16th Avenue SW
Seattle, WA 98106
Phone: 206.934.5817
Website: southseattle.edu/food-dining/cafe-alki  
Hours
Monday - Friday, 7:30 a.m. to 2 p.m. and Fridays from 7:30 a.m. to 1 p.m.
The newly remodeled Alki Café is open to students, faculty, staff, and the public. It offers casual dining for visitors to the campus in a bright, airy bistro environment. A variety of starter and entrée courses provide numerous choices for a delicious lunch.
 
Northwest Wine Academy Retail Sales and Tasting Room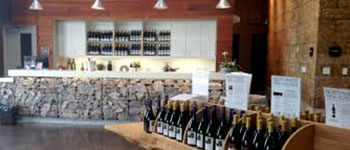 Wine Building—located at the east end of the North Parking Lot
6000 16th Avenue SW
Seattle, WA 98106
Phone: 206.764.7942
Website: nwwineacademy.southseattle.edu
Hours
Most Fridays and Saturdays, 1-6 p.m. (check schedule)
Also by event or appointment
Note: While some events are open to the public, to participate in wine tasting you must be at least 21 years of age.
The Northwest Wine Academy was established in 2004 as the first and only working and teaching winery of its kind in western Washington. Classes are designed for students just starting out in the wine industry, professionals who need to enhance their skills and knowledge of current trends, and enthusiasts who want to deepen their knowledge of wine. Our wine building on South Seattle College's West Seattle campus features a large tasting room and retail store. While tasting one of our current releases, you can see the barrel room and classrooms that make up our teaching winery. In addition to our own wines, our retail store also stocks wines from many of our alumni wineries. Come support our student winemakers and join us for a wine tasting.
When the vintages are ready, the student winemakers, college staff, and community members are invited for a complimentary taste of the results and to purchase the wines. Future release dates will be posted on the website.
Two or three times a year the Northwest Wine Academy holds barrel tastings that are open to the public to preview the upcoming vintages offered by the Academy. Future barrel tasting events will be posted on the web page. Proceeds from the event directly benefit students. 
Tastings and wine sales now available by appointment. If you are interested in scheduling a tasting or purchase, please call 206.934.6728.

Tours for Prospective Students
Learn more about South Seattle College on a campus tour. Get information to schedule an Admissions Information and Campus Tour at southseattle.edu/new-student-services/campus-tours.
Wellness Center (Under Construction)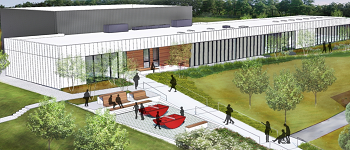 Website: southseattle.edu/wellness-center
Following a student-elected referendum in May 2015 to charge a new student fee for facility construction and improvement, South Seattle College began collecting a fee in Winter 2016 to support funding for a Wellness Center facility on the main campus at 6000 16th Ave SW. The design of the facility took place from 2016 to 2018 and funding came through a "Certificate of Participation" with the State of Washington in annual payments for a 20 year term. Construction began at the end of August 2020. The building is expected to open during the 2021-2022 academic year. 
Select a college campus below and follow the link to learn more.
North Seattle College | Seattle Central College | South Seattle College