About Us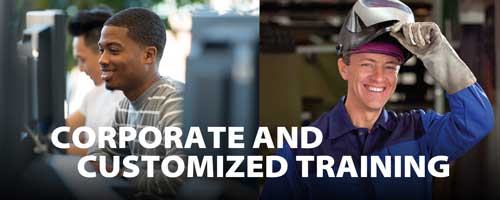 Seattle Colleges Office of Corporate & Customized Training is the leading edge supplier of customized training for the Seattle region. We serve as a single point of contact for business and industry providing relevant training to upskill your workforce and decrease the talent gap, therefore giving your company a competitive advantage. We deliver customized training on any of our campuses or at your location.
Who We Are
We are here to meet your educational training needs in areas such as LEAN manufacturing, supervision, effective team building, and communication as well as technical areas within business and leadership, information technology, and manufacturing, trade, and industry. With the resources of the Seattle Colleges District at our disposal we can provide virtually any type of high quality, effective, and efficient educational training.
Our Process
We start our work by collaborating with you to discover your needs. We can help you leverage our extensive resources and relationships to deliver measurable, repeatable training outcomes for your business. We encourage including communication and leadership skills in all of our workplace training. Our training can be developed to be replicable for future hires, ensuring your workforce stays aligned with company goals.
Our major process touchpoints include:
Discovering your training needs
Creating customized training solutions
Involving key stakeholders in solution review
Strategically scaling and delivering your training program
Our Promise
Following our proven training, development, and delivery process your firm will develop a competitive advantage!
Regarding Job Skills Program grant administered by Seattle Colleges. The grant enabled workers to develop and further hone skills that will keep them in the Washington workforce… The manual will enable the training process to continue with the next group of employees and on into the future providing a strong return on the State's investment.