Board of Trustees Appoints Dr. Rosie Rimando-Chareunsap Interim Chancellor
October 4, 2022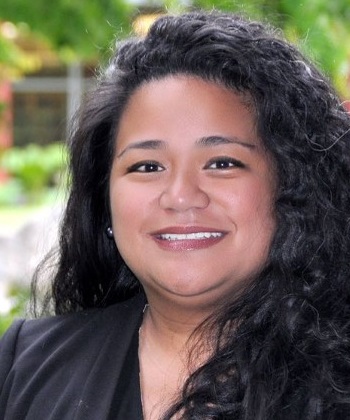 The Seattle Colleges Board of Trustees has announced the appointment of Dr. Rosie Rimando-Chareunsap as interim chancellor, effective Oct. 1.
Dr. Rimando-Chareunsap has dedicated much of her career to Seattle Colleges. She stepped in as acting chancellor in July 2022 while maintaining her role as president of South Seattle College. She previously served as vice chancellor for equity, diversity and inclusion for the district, and has held other important roles across the system for more than 20 years. 
"Seattle Colleges is fortunate to have such a qualified leader already part of our institution. Dr. Rimando-Chareunsap has done a fantastic job building community and leading with conviction," said Board Chair Louise Chernin. "We are energized by her commitment to strengthen the Colleges and provide stability and leadership for our faculty, staff and students."  
With her appointment as interim chancellor, Rimando-Chareunsap will step down from her role as South's president. She is partnering with South leaders to put in place a plan for an interim president who, along with Dr. Bradley Lane at Seattle Central College and Dr. Chemene Crawford at North Seattle College, will round out a stellar leadership team for the Colleges. 
"The Seattle Colleges are a jewel of this community. It is a privilege to work alongside my dedicated colleagues who are passionate about lifting all in our region and transforming disenfranchisement and exclusion into belonging and agency," said Rimando-Chareunsap. 
Plans are under way to conduct a national search for a permanent chancellor. Rimando-Chareunsap will serve as interim chancellor through June 2023, or when a permanent chancellor is appointed.
 
---

Note: The following message was sent to employees on Friday, September 30, and to students on Monday, October 3, 2022.
Today, I am thrilled to announce that the Seattle Colleges Board of Trustees has appointed Dr. Rosie Rimando-Chareunsap as our Interim Chancellor. Dr. Rimando-Chareunsap has been with Seattle Colleges for twenty-two years, holding many different positions, including President of South Seattle College since 2018 and serving as our current Acting Chancellor. Given her experience, passion for community college education, her unwavering commitment to equity, diversity, and inclusion, always putting students first, the Seattle Colleges is in good hands under Dr. Rimando-Chareunsap's leadership.
This important decision came after publicizing the position, reviewing applications, several months of meetings of the Interim Search Committee who forwarded the top two candidates to participate in Forums with the Executive Cabinet, Union leadership and a community forum as well as an interview with the Board of Trustees. It was a difficult decision, given that both candidates, Dr. Rosie Rimando-Chareunsap and Dr. Greg Gillespie, have excellent qualifications and are highly respected as educational leaders in the community college system. The input from those Forums was invaluable in helping the Board of Trustees select the Candidate we believe will provide the necessary leadership and vision during the next phase of a search for a permanent Chancellor. 
On behalf of myself and Co-Chair, Rosa Peralta, I want to thank the outstanding work of the Interim Search Committee members: D'Andre Fisher, Associate Vice Chancellor, EDI; Cody Hiatt, President of AFT Pro-Staff; Scott Rixon, Director of Human Resources, Seattle Central College; Victoria Marroquin, Student Alumni; and our Inclusion Advocate, Kevin Bowersox-Johnson.
The Board of Trustees looks forward to working with Dr. Rosie Rimando-Chareunsap in her new role as Interim Chancellor of Seattle Colleges. There is much work to be done to ensure the sustainability of Seattle Colleges and, most importantly, the success of all of our students.
For equity in education,
Louise Chernin (she/her)
Chair, Seattle Colleges Board of Trustees