Seattle Colleges Profile
About Seattle Colleges
Seattle Colleges is Washington state's largest community college district, with approximately 30,000 students enrolled each year and 2,000 employees. It is composed of North Seattle College, Seattle Central College, South Seattle College, and five specialty training centers.
Seattle Colleges offers more than 130 workforce education and training programs, including bachelor's degrees in high-growth industries, associate degrees in various disciplines, and transfer degrees to universities throughout the United States, as well as numerous certificate programs.

Accreditation
Seattle Colleges is accredited by the Northwest Commission on Colleges and Universities, an institutional accrediting body recognized by the Council for Higher Education Accreditation and the U.S. Department of Education. Each college is accredited individually.
State Board Membership
All three colleges (North, Central, and South) are part of 34 public community and technical colleges in Washington state and members of the Washington State Board for Community and Technical Colleges (SBCTC). The SBCTC is governed by a nine-member, governor-appointed board and is responsible for administering the Community and Technical College Act.
Our Mission, Vision, and Values
Our Mission
As an open-access learning institution, Seattle Colleges prepares each student for success in life and work, fostering a diverse, engaged, and dynamic community.
Our Vision
Seattle Colleges is recognized as an exemplary learning institution that transforms lives, promotes equity, and enriches the community.
Our Values
Accessibility for all learners and partners
Collaboration through open communication and commitment to working together
Diversity, Inclusion, and Equity for all individuals, particularly the underserved in our community
Fiscal Sustainability for long-term viability and excellence in service and operations
Growth and Engagement of faculty and staff through professional development
Innovation in instruction, student services, operations, and organizational culture
Integrity by adhering to the highest standards of ethics and public stewardship
Our Future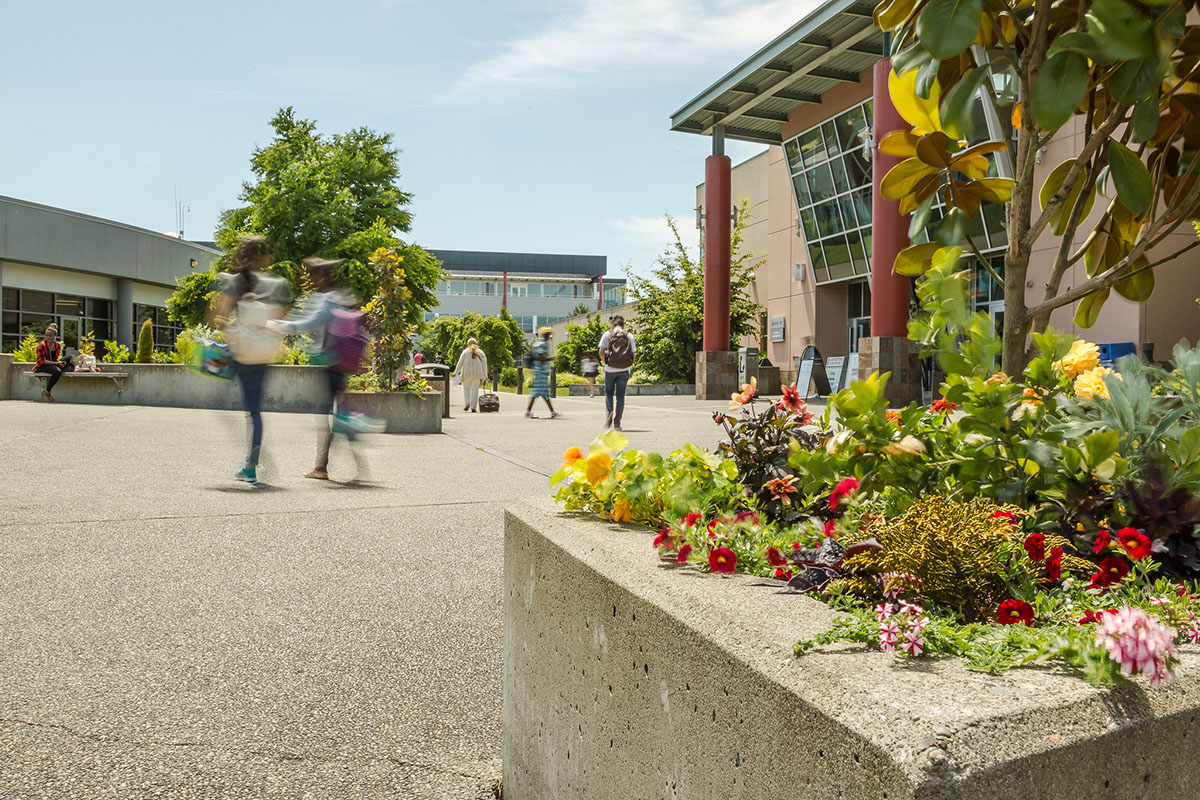 Seattle Colleges seeks a future leader and innovator who brings higher-education knowledge, sound management principles, and collegiality to the chief executive officer position.
This position requires a committed, energetic leadership presence focused on increasing stability and growth in classroom engagement and restoring campus-based learning in a unique post-pandemic environment.
Our Leadership
Seattle Colleges is governed by a five-member board of trustees appointed by the Washington state governor and approved by the state Senate. Trustees serve sequential five-year terms.
Trustees are responsible for hiring the chancellor, who is the chief executive officer for Seattle Colleges and reports to the board.
The three college presidents report to the chancellor.
More information about the leadership and organization is available at seattlecolleges.edu/about/leadership-and-organization.
Our Strategic Plan
Seattle Colleges' strategic planning process is cyclical, with planning, implementation, and review built into each comprehensive strategic plan. The board of trustees—in consultation with the district community, including faculty, staff, students, administrative leadership, and external partners—initiates and approves each plan.
The most recent planning phase took place in 2016-2017 and culminated in the multiyear Seattle Colleges Strategic Plan for 2017-23, which provided broad, forward-looking direction with a strong, intentional focus on fostering student success.

---
2017-23 Strategic Goals and Strategies
Goal: Student Success
We strive to improve student satisfaction, retention, completion, and job placement, as well as to narrow student performance gaps.
Strategy 1: Implement structured academic and career pathways.
Strategy 2: Practice strategic enrollment management.
Goal: Equity, Diversity, Inclusion, and Community
We firmly establish equity, diversity, and inclusion as a human right for all. We frame our decisions and actions with this lens and are accountable to the community.
Strategy: Develop and implement a diversity action plan.
Goal: Organizational Excellence
We seek continuous improvement in excellence in teaching and learning, operational efficiency and fiscal sustainability, strategic innovation, and employee growth and engagement.
Strategy 1: Enhance teaching and learning.
Strategy 2: Achieve system integration.
Strategy 3: Foster sustainability.
Goal: Partnerships
We value and invest in strategic and ongoing partnerships with educational, business, governmental, labor, and community organizations.
Strategy: Build partnerships.
---
The most recent scorecard for the plan indicates progress has been made in several areas.
Adoption of a Bridge Plan
In early 2022, the board of trustees authorized the extension of 2017-23 plan through July 2024. Unforeseen events occurring after the extension led the board to consider a "bridge plan."
The bridge plan offered a refreshed and focused sense of direction while addressing critical priorities. In February 2023, the board unanimously approved a bridge plan with 10 strategies. The strategies, organized by the strategic plan goals, are as follows.
---
2023-2024 Bridge Plan
Goal: Student Success
Financial Aid Consolidation Planning
Admissions/Registration Consolidation Planning
Guided Pathways – Intake and Onboarding
Guided Pathways – Exploratory Experience
Guided Pathways – Placement
Guided Pathways – Program Mapping
Goal: Equity, Diversity, Inclusion, and Community
Racial Equity Action Plan
Goal: Organizational Excellence
Budget
Employee Retention
Goal: Partnerships
Equity Can't Wait Campaign
---
The bridge plan strengthens the critical infrastructure that supports students with minimum impact on instructional programs or curriculum. These actions will occur as Seattle Colleges searches for a permanent chancellor.
The development of a new strategic plan is scheduled for Fall 2024.
For more information about strategic planning, see seattlecolleges.edu/administration/mission-strategic-plan-and-initiatives
Our Colleges

Seattle Colleges is composed of three colleges (North Seattle College, Seattle Central College, and South Seattle College), five specialty centers, and a district office.
Established in 1970, North Seattle College provides learning opportunities for a diverse group of more than 10,000 students each year. Lush nearby wetlands, vibrant green spaces, and a community garden make North's campus a respite from the bustling city, but it is well connected by the neighboring Northgate light rail station. North is the starting point for many students who transfer to top universities across the country. Strong academic preparation and advising services, small classes, an innovative integrated studies program, broad e-learning options, and a variety of partnerships with four-year schools contribute to student success. North also offers six bachelor's degrees: Accounting with an International focus, Application Development, Computer Science, Early Childhood Education, International Business, and Residential and Commercial Property Management.
Established in 1966 as Seattle's first community college, Seattle Central College has grown into a thriving center for higher education in the heart of Washington's largest city. Central offers college transfer, career training, continuing education, and basic studies programs to more than 10,000 students each year. While Central's home is the vibrant Capitol Hill neighborhood, with its renowned food, art, music, and culture, the college's perspective is global, with the nation's sixth-largest community or technical college international program, hosting more than 1,000 students from around the world each year. Central also offers bachelor's degrees in Applied Behavioral Science, Community Health and Education, Dental Hygiene, Health Care Services Management, and Respiratory Care.
Central administers three specialty training centers:
The Health Education Center is a world-class training facility for our excellent healthcare programs. It is located in the historic Pacific Tower on Beacon Hill.
Seattle Maritime Academy is located in a state-of-the-art facility in the Ballard neighborhood. It prepares skilled mariners to fill vital roles in all sectors of the maritime industry, from ferries to fishing vessels, tugboats to tankers.
The Wood Technology Center is located in a modern facility in Seattle's Central District and focuses on preparing students for work in the building trades, including carpentry, boat building, and construction.
Established in 1969 with a spacious 87-acre main campus on a hilltop in West Seattle, South Seattle College serves as a portal of opportunity each year for nearly 9,000 students with diverse needs to meet their educational and career goals. South prepares students for immediate employment or successful transfer to four-year colleges and universities, and it has the largest apprenticeship training program in the state at the Georgetown campus. South also offers bachelor's degrees in Hospitality Management and Sustainable Building Science Technology.
South administers two specialty training centers:
Located in Seattle's industrial Georgetown neighborhood, the Georgetown campus is known as the area's premier workforce education and training center.
NewHolly Learning Center is a community resource for southeast Seattle. It is located on Beacon Hill.
Seattle Colleges District Office at Siegal Center | seattlecolleges.edu
Our district office is located one block south of Seattle Central's Broadway Edison Building in Seattle's Capitol Hill neighborhood. The district office represents Seattle Colleges on the State Board for Community and Technical Colleges (SBCTC) for purposes of enrollment and budget allocations. With offices in Siegal Center, the chancellor's senior administrative leadership team leads and coordinates districtwide functions, activities, and services. Administrative units—including Academic and Student Success; Accounting, Finance, and Purchasing; Advancement/Foundation; the Chancellor; District Communications; Government Relations; Human Resources; Information Technology; and Workforce Education—have offices there that serve the entire district.
Our Student Demographics
| North Seattle College | Seattle Central College | South Seattle College |
| --- | --- | --- |
| 10,731 total students | 10,178 total students | 8,892 total students |
| 33% male, 53% female, <1% nonbinary, 17% not reported | 35% male, 52% female, <1% nonbinary, 12% not reported | 61% male, 32% female, <1% nonbinary, 7% not reported |
| 5% of students are parents | 5% of students are parents | 3% of students are parents |
| 37% identify as students of color | 56% identify as students of color | 43% identify as students of color |
| 23% full-time students | 47% full-time students | 30% full-time students |
| 77% part-time students | 53% part-time students | 70% part-time students |
| Median age is 31 | Median age is 25 | Median age is 28 |
For more information, see the data dashboard.
Our People

Seattle Colleges has more than 2,000 employees.
Full-time faculty employees: 271
Part-time faculty employees: approximately 500 per quarter
Classified staff employees: 420
Professional staff employees: 208
Exempt nonrepresented employees: 155
Part-time temporary hourly employees: 555
(employee data as of April 2023)
More than 70 percent of our employees are represented by one of three unions:
American Federation of Teachers (AFT) Seattle Local 1789, AFL-CIO
American Federation of Teachers Seattle Professional Staff (AFT-SPS) Local 6550, AFL-CIO
Washington Federation of State Employees (WFSE), AFSCME Council 28, AFL-CIO
Our Programs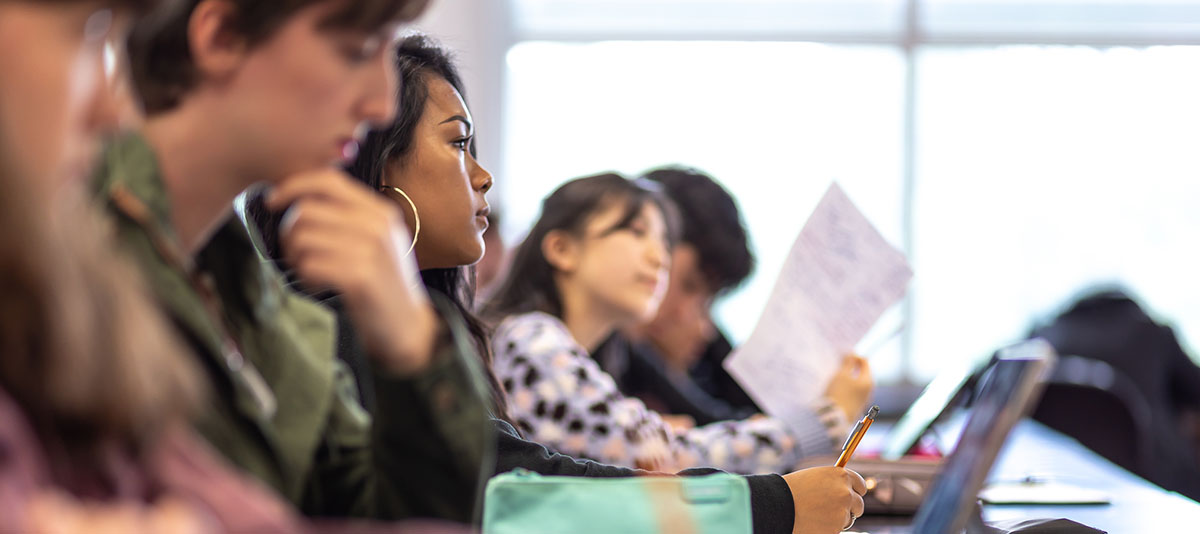 Seattle Colleges' 130-plus programs are organized around eight areas of study.
Arts, Design, and Graphics
Business and Accounting
Culinary, Hospitality, and Wine
Education and Human Services
Health and Medical
Science, Technology, Engineering, and Math
Skilled Trades and Technical Training
Social Sciences, Humanities, and Language
We offer:
Bachelor's degrees
Associate of Applied Science, Arts, Business, Science, and Fine Arts transfer degrees
Career and Technical Education
Certificates
General Education Degree preparation
ESL/Basic and Transitional Studies
For more info, see seattlecolleges.edu/programs.
Our City
Seattle is an urban, cosmopolitan hub surrounded by water, forests, and mountains. As a major port and Washington state's largest city, Seattle is a center of not only commerce and tourism, but also technology, healthcare, education, and the arts. Its diverse population and eclectic neighborhoods create a rich cultural diversity that is reflected in its businesses, restaurants, events, and music.  
For more info, see seattlecolleges.edu/welcome/greater-seattle.