Teresita Batayola Reappointed to Seattle Colleges Board of Trustees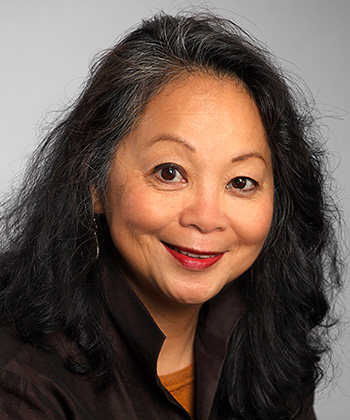 Governor Jay Inslee has reappointed Teresita Batayola to serve a second term on the Seattle Colleges Board of Trustees. Batayola is president and CEO of International Community Health Services, Washington state's largest Asian and Pacific Islander non-profit organization providing primary health care services. Her appointment was effective October 8, 2020. 
Batayola is one of five members of the board of trustees appointed to five-year terms by the governor. Trustees are responsible for overall policy and leadership of the colleges and must be confirmed by the state Senate. Batayola was first appointed as a trustee in 2015 and served as board chair from 2016 to 2017. Her second term runs through September 30, 2025. 
"Education is one of the few equalizers for better lives. I am thankful to have the opportunity to help Seattle Colleges continue to be the difference for underserved communities," said Batayola. "As a leader in community health, I want to ensure that our current and future students see the potential of being in the fast-growing health care sector." 
Seattle Colleges Chancellor Shouan Pan is appreciative of her service. "Teresita Batayola brings to the Board a wealth of experiences and a commitment to equity and educational justice, as well as an important community perspective and voice," said Pan. "We look forward to her continued leadership, expertise, and optimism being part of our organization." 
An active public speaker and advocate for affordable health care and health equity, Batayola earned the 100 Most Influential Filipina Women in the World Award, presented in October 2019 by the Filipina Women's Network in Paris, France. In 2014 she was recognized as a White House Champion of Change for increasing access to health care coverage, and in 2010 she was named an outstanding leader in health care by Seattle Business Magazine.  
Batayola holds a BA in Public Affairs from Seattle University and an MS in Urban Administration from Bucknell University. She is a past president of the Washington Association of Community and Migrant Health Centers and serves on the boards of the National Association of Community Health Centers, Association of Asian Pacific Community Health Organizations, the Community Health Plan, Community Health Network and Forterra Strong Communities Fund. Prior to entering the health care field, she worked and practiced in economic development, community and international development, and strategic planning. 
December 11, 2020