Crawford Appointed President of North Seattle College
May 27, 2021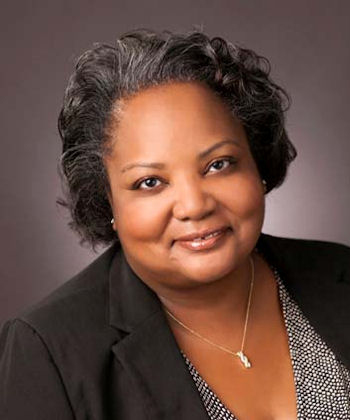 Dr. Chemene Crawford has been appointed president of North Seattle College (NSC) effective June 1, 2021, after serving for nearly a year in an interim capacity. 
"Without a doubt, Dr. Crawford has proven to be the right leader at the right time," said Seattle Colleges Chancellor Shouan Pan. "She assumed her leadership role at the height of the pandemic and approached her responsibilities with a high level of courage, commitment, and integrity."
Crawford was appointed interim president of NSC on June 1, 2020, after a formal search process. As interim president, she is credited for: 
Successfully managing the leadership transition and restructuring the college's leadership team 
Achieving a balanced college budget and addressing financial structural issues 
Making important leadership contributions to districtwide equity, diversity, and inclusion work, pandemic management, and exploration of accreditation options 
Pan added, "Crisis offers the best test of a leader. Dr. Crawford has demonstrated her ability to quickly embrace our culture and collective aspirations. She has also shown her capacity to take challenges in stride and proven to be a leader we want to retain."
"Over the past 50 years, North Seattle College has played a critical role in training Seattle residents for the workforce, and we are proud to guide students as they pursue their ideal career and achieve their goals," said President Crawford. "I look forward to leading the college into the next phase of growth, as we plan to create affordable housing on campus, adapt our programs to changes in industry, and continue to create an equitable community where all students are supported."
Education and Professional Background 
Crawford holds a Doctor of Education degree in Organizational Leadership from Nova Southeastern University as well as a Master of Human Resources and Organization Development degree and a Bachelor of Science degree in Organizational Behavior, both from the University of San Francisco.
Prior to serving as interim president for NSC, she most recently served as an associate vice chancellor for the Dallas County Community College District. Crawford also held positions as vice president of student services and enrollment management, vice president of student affairs, vice president of administrative operations, dean of student affairs, and director of student financial services.
She worked for approximately 10 years in the California Community Colleges System and served as a full-time faculty member for Western Governors University, as well as an adjunct faculty member for the University of North Texas at Dallas, University of Phoenix, Nevada State College, and College of Southern Nevada.
Crawford has served on numerous local, regional, and national committees and association boards for student advocacy. She has received numerous professional awards and is recognized as a leader within the higher education community.
About North Seattle College
Located in the Northgate area of Seattle, NSC provides learning opportunities for a diverse group of more than 14,000 students each year. It's the starting point for many students who transfer to top universities. Strong academic preparation and advising services, small classes, an innovative integrated studies program, broad e-learning options, and a variety of partnerships with four-year schools contribute to student success. In addition to numerous certificate and associate degree programs, the college offers five Bachelor of Applied Science degrees.