Colleen Echohawk appointed to Seattle Colleges Board of Trustees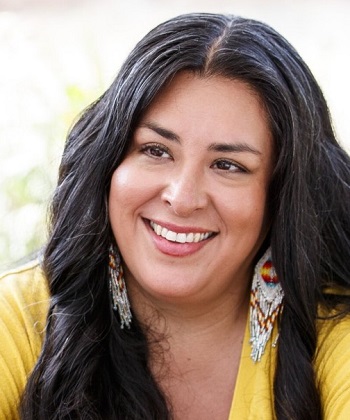 The Seattle Colleges Board of Trustees has announced the appointment of Colleen Echohawk as its newest member, effective Oct. 3, 2022.
Echohawk, a top candidate interviewed and highly recommended by the Board of Trustees, was formally appointed by Gov. Jay Inslee to serve a five-year term on the Colleges' board. She is a former mayoral candidate and respected civic leader with more than twenty years' experience championing Seattle's Native populations. Her experiences as an Indigenous woman, small business owner, community organizer, and executive leader inform her efforts to build a community of justice and reconciliation.  
 
Echohawk is currently CEO of Eighth Generation, an art and lifestyle brand that promotes Native designed products. She previously served as Executive Director of Chief Seattle Club for seven years. 
"Colleen is a fantastic addition to our board," said Board Chair Louise Chernin. "She brings a wealth of experience and local knowledge that will be invaluable as we work together to meet the evolving needs of the Colleges."  
 
"I am excited for the opportunity to serve this vital and long-standing community institution," said Echohawk. "I look forward to cultivating the energy and creativity we need at the Colleges and on the board to help find solutions to the challenges we face."  
Echohawk replaces Steve Hill, who served on the Board of Trustees from 2013 to 2022.