Board of Trustees Appoints Dr. Rosie Rimando-Chareunsap Acting Chancellor
June 9, 2022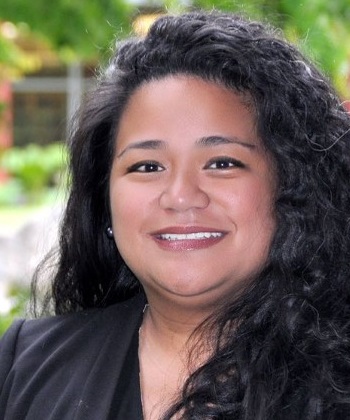 Dr. Rosie Rimando-Chareunsap has been appointed acting chancellor of Seattle Colleges, effective July 1, by the Seattle Colleges Board of Trustees.
"It is our great fortune to have such a qualified leader – with proven skills and well-deserved respect from students, faculty, staff and the community – already in our midst," said Chair Louise Chernin. "We have tremendous confidence in Dr. Rimando-Chareunsap and are grateful for her leadership."
Dr. Rimando-Chareunsap has more than 20 years of experience leading in higher education, most of those in a variety of roles at Seattle Colleges. She has served as president of South Seattle College for the past four years, and she serves the entire district as vice chancellor of equity, diversity and inclusion. Trustees noted that she has successfully addressed budget shortfalls and is skilled at making important and thoughtful decisions through collaboration.
"Dr. Rimando-Chareunsap brings a depth of knowledge and experience that will be extremely helpful as Seattle Colleges navigates ongoing budget challenges and works to make essential workforce programs sustainable," said outgoing Chancellor Dr. Shouan Pan. "Her genuine care for people and her ability to make important and thoughtful decisions has been an enormous asset throughout my time as chancellor."
During her time as acting chancellor, Dr. Rimando-Chareunsap will maintain her authority as president of South. She said she will lean heavily on her "solid and steadfast" cabinet and believes all are poised for her to take on this position.
"I care very much about the students and surrounding community, and also about the communities of North, Central, South and Siegal," she said. "If I can help contribute to bringing stability, consistency and value to our work as a district, I'm very willing to step into that role. It all comes from love of people."
This appointment is part of an intentional and well-coordinated leadership transition. The next step is for a small search committee to identify an interim chancellor. That will enable Seattle Colleges to conduct an in-depth national search for a permanent chancellor.