Health IT Scholarships 
The Health IT micropathway offers a limited number of scholarship opportunities for students for the 2023-2024 academic year. This scholarship seeks to support students from underrepresented backgrounds who are interested in pursuing a career in Health Information Technology. This year, our funders include Seattle Children's Hospital. This scholarship aligns with Seattle Children's strategic imperatives of equity, diversity, and inclusion in addition to the organization's anti-racism goals.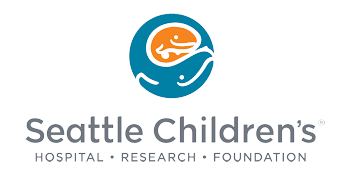 Support is inclusive of full tuition and fees for the Health IT micropathway program, CompTIA A+ Certification preparation, and student navigation support.
 
Eligibility Criteria
Applicants must be an in-state resident, enrolled at Seattle Colleges; and meet one or more of the following criteria (through self-attestation) to be eligible for the scholarship :  
First-generation college student (neither parent received a four-year college degree)  
Member of one or multiple BIPOC (Black, Indigenous, and People of Color) Communities  
Speaks a language other than English  
LGBTQ+  
Veteran  
Opportunity youth (17-24 not in school, not working)  
*Please reference our definition for "low-income" linked above.
 
Application Requirements
We have received feedback that some applicants were experiencing technical difficulties with portions of the application. For this reason, we have streamlined the application to consist of basic information (e.g. name, email, eligibility criteria) and two short essay questions. 
Narrative statement (less than 500 words) that addresses: 
- How your interest in healthcare IT developed
- Any IT experience obtained
- Long term career objectives 
 
Short Essay (less than 250 words) that addresses:  
- One of your personal values and how it describes you 
Apply for the Health IT Scholarship for 2023-24. 
Please note: the application deadline is Thursday, August 31, 2023.

You should also: