Shouan Pan
Chancellor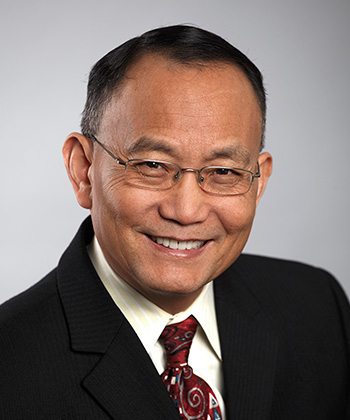 Dr. Shouan Pan was appointed chancellor of Seattle Colleges in July 2016. He spent the previous eight years as president of Mesa Community College in Mesa, Ariz. His other executive roles include provost of Broward College-South Campus, executive dean of Instruction and Student Services at Florida State College at Jacksonville, dean of Student Life at Community College of Philadelphia, and assistant professor of Educational Psychology and Recruitment and Retention Administrator at Northern Arizona University.
Chancellor Pan centers his leadership and management practices on fulfilling the community college mission and promoting student and community success. He places emphasis on working with institutional and community stakeholders in formulating a common vision and building consensus on strategic and operational decisions. His professional success is evidenced in his strong track record of improving student success; building collaborative partnerships with educational institutions, businesses, and civic organizations to further institutional goals and community economic development; and securing external resources.
He is actively engaged at local, state, and national levels, including membership in the American Association of Community Colleges, Association of Community College Trustees, Community Development Round Table, Greater Seattle Rotary, and Seattle Metropolitan Chamber of Commerce. In addition, he serves on the boards of the National Asian Pacific Islander Council, Campus Compact, Chair Academy, and Economic Development Council of Seattle and King County. He has received several honors and awards, including the Benedictine Values Award, Paul Elsner International Excellence in Leadership Award, Innovation of the Year Award by the League for Innovation in the Community College, Shirley B. Gordon Award of Distinction by the Phi Theta Kappa International Honor Society, and Veora E. Johnson Spirit of Unity MLK Award by the Mesa MLK Jr. Celebration Committee.
Born and raised in Mainland China, Pan immigrated to the United States in 1985. He earned a Doctor of Philosophy in Higher Education from Iowa State University, a Master of Education in College Student Personnel from Colorado State University, and a Bachelor of Arts in English from Hefei Polytechnic University, RP China. He is married to Queenie Chen; together, they have two sons: Nathan and Ryan Pan.