COVID-19 Vaccination Requirement
Frequently Asked Questions (FAQs) from Students
Refer to the step-by-step directions in the "Students" accordion box in the section above the FAQs section on this web page.
To confirm your response was saved, navigate to your ctcLink homepage and click on the Immunization Attestation tile again.
If the COVID-19 vaccination attestation form in ctcLink still looks like the image below, with no information in the immunization field, and the "I Agree" options boxes are white and say "No," your attestation has not been submitted.
Not Submitted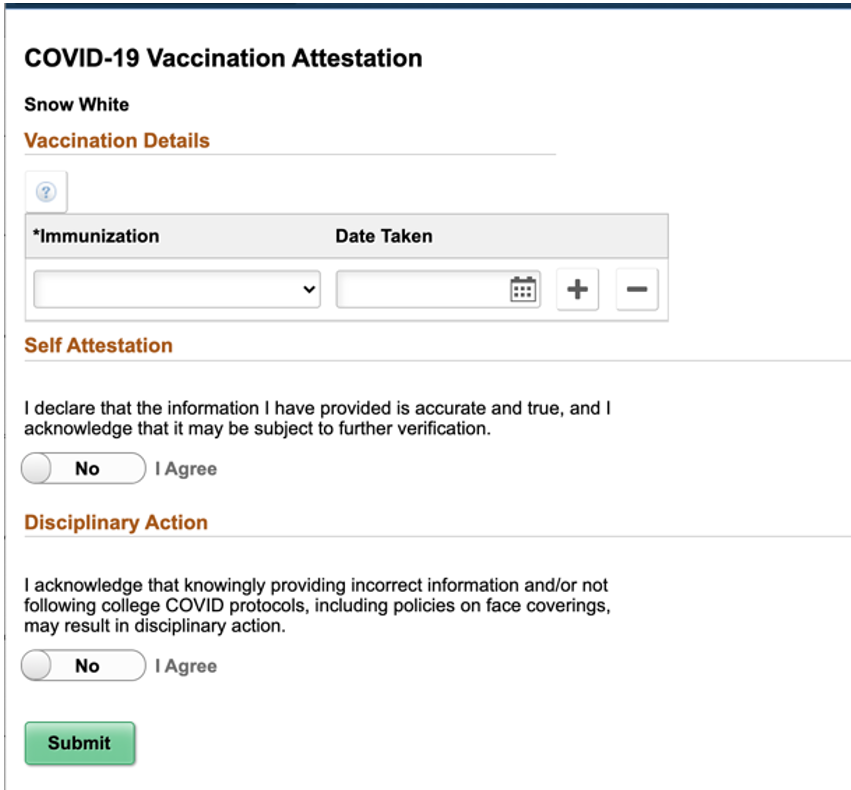 If the immunization fields have information in them and the "I Agree" options boxes are green and say "Yes" and you've clicked "Submit", your attestation has been submitted.
Submitted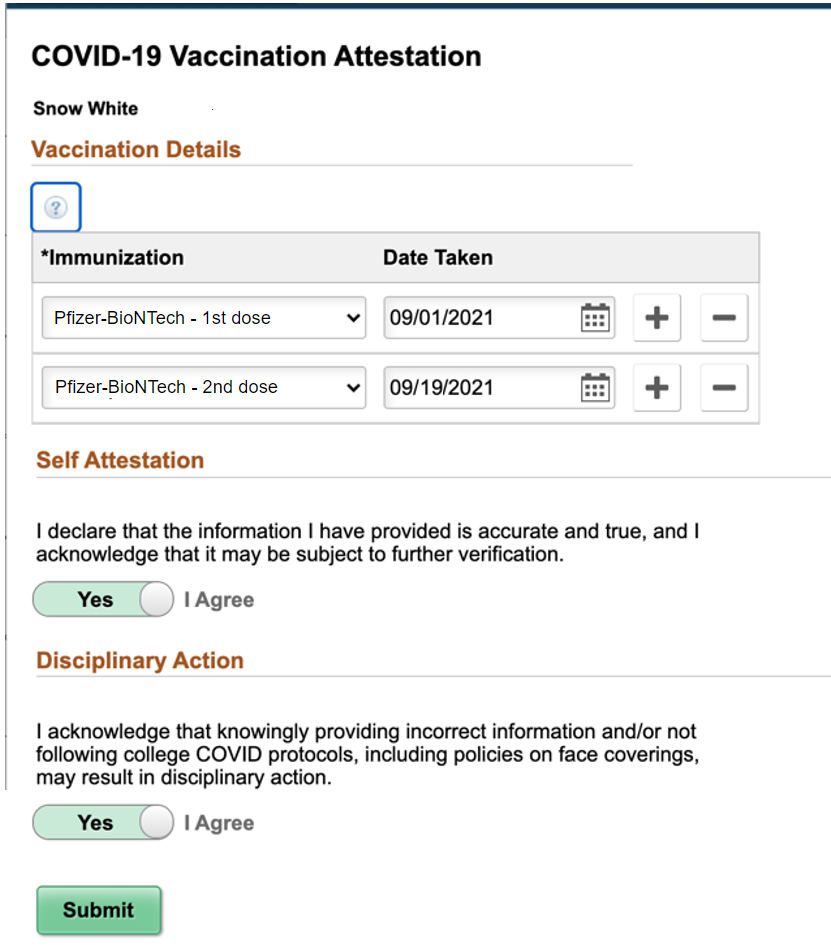 NOTE: The form will not allow you to leave the page without clicking "Submit." If you try to leave before submitting, you will receive the notification "Do you want to save your changes?" Click "Yes" to go back and save, "No" to disregard your changes."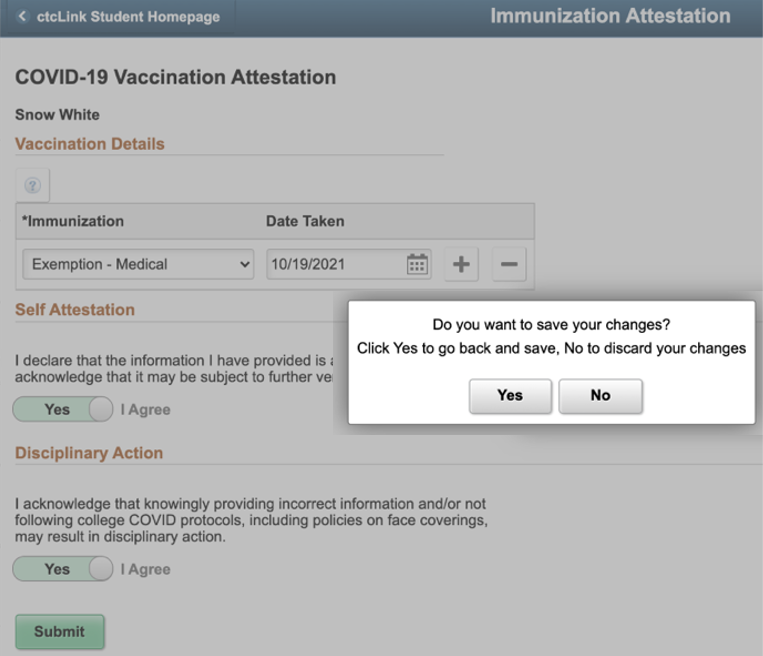 Once you have submitted your response you should see a message at the top of the page indicated that it has been submitted successfully.

Note: this submission message only appears briefly. Because of this some students may not see it. Additionally, pop-up blockers will not permit it to show.
Students who do not report their status/complete the attestation will be blocked from registering for Winter Quarter 2022. If your registration is blocked, the hold can be removed after you submit your attestation. Note, it can take up to 12 to 24 hours for the hold to be removed.
New incoming students will also be required to report their vaccination status/complete the attestation before being able to register for classes.
No, you will only have to report your status/complete the attestation once.
The drop-down menu in the immunization attestation tile includes a selection for "Other COVID-19 Vaccine".  Select this option and enter the date or dates you were vaccinated.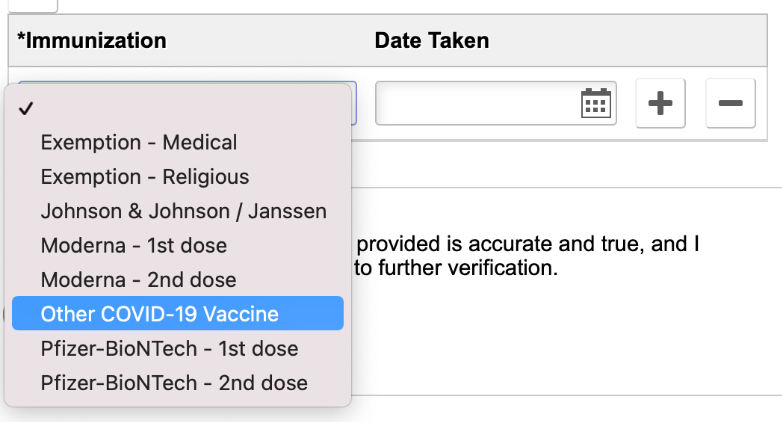 Reminders are being sent to all students but are intended for those who have not yet reported their status.
If you have already reported your COVID-19 vaccination status in ctcLink, nothing more is required at this time and you can disregard the reminder.