Steve Leahy
Director of Government Relations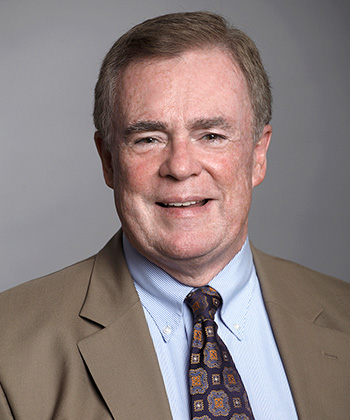 As Director of Government Relations for the Office of the Chancellor, Steve Leahy represents the Seattle College District to elected officials and staff at the local, state and federal levels.
Prior to joining Seattle Colleges, Leahy has been a public affairs and community development consultant and executive with nonprofit organizations and business associations. From 2012 through 2015, he served as the Washington State Director for the national Council for a Strong America, advocating for strategic investments in high-quality early learning for pre-schoolers and experiential project-based learning for high-school students. As president & CEO of the Seattle Metropolitan Chamber of Commerce from 2001 through 2009, he led its regional development and business advocacy initiatives and grew its scope, membership and financial strength.
Leahy began his career as a high school English and journalism teacher in Illinois and Michigan, and would go on to serve as the founding Executive Director of Leadership Tomorrow, a community leadership program in metro Seattle. He has also served as the Executive Director of Business Volunteers for the Arts, which provided pro bono management consulting services to nonprofit arts and cultural organizations in the Puget Sound region.
Leahy earned his BA from Lewis University in the Chicago area, followed by an MA in English from the University of Notre Dame. He has chaired the boards of the Seattle Children's Museum, Wellspring Family Services, and the Children's Music Foundation, and has also served on the boards of Saint Martin's University, United Way of King County, and the Lake Washington Schools Foundation.