Rosa Peralta
Chair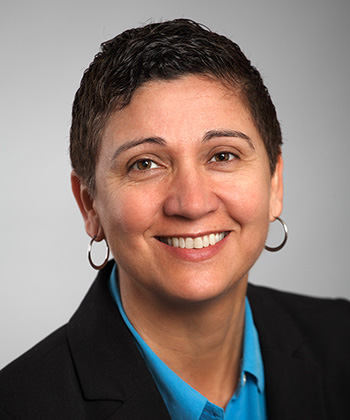 Term: October 2021 - September 2026
Rosa Peralta is an independent consultant working in the field of civil rights, juvenile justice, community engagement, education and healthcare. Peralta's work focuses on developing tools and standards to improve and increase collaboration among public institutions, nonprofit organizations and foundations to promote programs and systems that protect and advance the rights of youth and poor people.
Peralta volunteers her time at several local nonprofits and serves on the boards of TeamChild and the Latinx Health Board. She is also an active member of Latinos Promoting Good Health and the Community Health Workers Coalition for Immigrants and Refugees.
Peralta immigrated to Washington from Mexico and has lived in Seattle for more than 20 years. Peralta graduated from Whitman College in Walla Walla, Washington, with a bachelor's degree in sociology. She is a PhD candidate (ABD) at the University of Michigan, where she earned her Masters in Sociology.