Louise Chernin
Trustee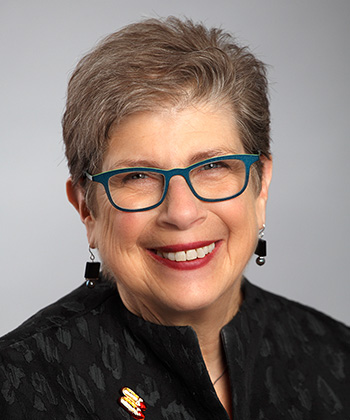 Term: October 2019 - September 2024
Louise Chernin is president and CEO of the Greater Seattle Business Association (GSBA), the largest LGBT Chamber of Commerce in the United States. The GSBA has over 1,200 members. In addition to business development and advocacy on behalf of business and civil rights, GSBA sponsors a Scholarship Fund that has awarded over $2.7 million to 500 LGBTQ students in Washington state. Our students have received many of these scholarships.
In addition to her role with GSBA, Louise has served on a number of city, state and national boards and task forces. Louise was named by the Puget Sound Business Journal as one of the top 20 most influential women in Puget Sound. In 2010, the Economic Opportunity Institute honored Louise with its Aubrey Davis Award for Progressive Leadership, and in 2011 U.S. Congressman Jim McDermott honored her with his Community Leadership and Service Award. The Seattle Storm presented Ms. Chernin with its 2013 Inspiring Women award, and in January 2015 the UW Women's Center honored her with its Women of Courage Award. This past year, Louise was honored by the Puget Sound Business Journal with a Lifetime Achievement Award.
Louise is a longtime supporter of our colleges and our students. She is excited about serving our community as a member of the board of trustees.