Brian Surratt
Vice Chair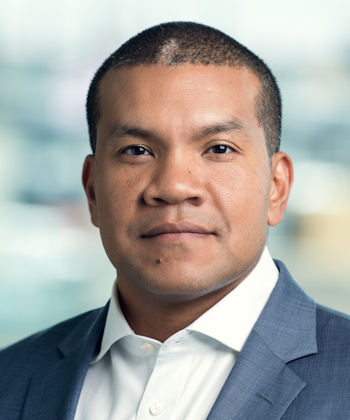 Term: October 2018 - September 2023
Note: Brian Surratt was appointed June 17, 2021, (replacing Robert Williams, who left the board in early 2021) and will serve the remainder of the five-year term running through September 30, 2023.
Brian Surratt is president and chief executive officer of Greater Seattle Partners (GSP) and leads GSP's global marketing, economic development and international trade and investment strategies to drive quality jobs, investment, and talent to the Greater Seattle region. Prior to leading GSP, he served as the executive director of the Puget Sound office of the Local Initiatives Support Corporation (LISC), one the country's largest community development organizations. Previously, he was vice president for real estate development and community relations at Alexandria Real Estate Equities, Inc., an urban real estate investment trust focused on building collaborative life science and technology campuses in the nation's leading innovation centers.
From 2015 to 2017 Surratt worked for the City of Seattle, serving as the director of the Office of Economic Development. During that time, he successfully negotiated a memorandum of understanding to redevelop Climate Pledge Arena, outlining the major financial, development, operational, public benefit, and labor terms for the $1 billion redevelopment project. He is also credited for expanding Seattle's youth employment program to 3,500 youth employed and facilitating several innovative real estate development projects in Seattle's Black community to address displacement and gentrification.
Prior to that, he held various positions in Seattle's Office of Economic Development—including deputy director, business development director, and industry sectors manager. He was also a senior policy advisor for Seattle's Office of Policy and Innovation, where he served as the policy lead on Seattle's historic effort to establish a $15 per hour minimum wage. In the early 2000s he was a public affairs manager for First & Goal, Inc./Seattle Seahawks. He began his career as a legislative assistant for former Washington State Representative Jim McIntire.
Surrat holds a BA in Philosophy and Political Science from the University of Tulsa in Oklahoma and a Master of Public Administration from the University of Washington's Daniel J. Evans School of Public Policy and Governance.