50th Annual Celebration
Seattle Colleges Presents
50th Annual Community Celebration of Martin Luther King, Jr.
Friday, Jan. 13, 2023
Brockey Center, South Seattle College
Mount Zion Baptist Church, our long-time community partner and event host, is currently not booking in-person events.
Get a sense of the energy of the day from the short behind-the-scenes video below. 
The video of the full program is courtesy of SCCtv.
Schedule
9:30 to 10:30 a.m.
Doors Open, Hot Breakfast and Social Hour
10:30 a.m. to 12:30 p.m.
Program*: Joy of Community

Emcee: Monique Ming Laven, KIRO 7 News evening anchor
Keynote Speaker: Rev. Sharon Risher
Music: DaNell Daymon & Greater Works
Recognition of the 2023 McKinney Scholar, honoring the late Rev. Samuel McKinney
Recognition of EDIC work across Seattle Colleges

*SCCtv will live stream the program from 10:30 a.m. to 12:30 p.m.
1 to 2 p.m.
A Community Conversation with Rev. Sharon Risher and D'Andre Fisher, 120 Olympic Hall
This conversation will also be available online using Zoom.
Please RSVP your plans to attend by end of day on Jan. 5. This will assist with an accurate headcount for breakfast and program seating.
 
MLK Social Justice Week, Jan. 17-20
We also honor Dr. King's vision for racial and social justice by hosting Seattle Colleges' MLK Jr. Social Justice Week January 17-20 and beyond. This is a week of learning, growing, and uplifting our unwavering commitment social justice within our Seattle Colleges community. We cordially invite you to join us for a series of events at our colleges.
 
---
About Rev. Sharon Risher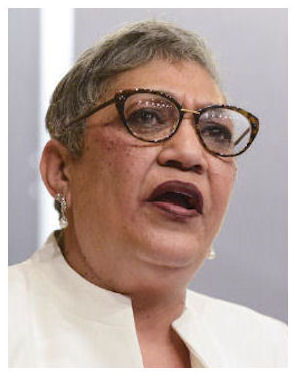 Rev. Sharon Washington Risher was catapulted into the limelight after the Charleston, South Carolina, shooting at the Mother Emanuel African Methodist Episcopal Church on June 17, 2015, where her mother was killed along with eight others, including two of her cousins and a childhood friend.
Since that horrific tragedy, Rev. Risher has been outspoken about the nation's gun laws. She is now one of the national spokespersons for the grassroots advocacy groups Everytown and Moms Demand Gun Sense. She has appeared on CNN and was interviewed by Time Magazine, Marie-Claire magazine, The Guardian, and BBC radio, among others. She also has visited President Barack Obama at the White House on several occasions has been a guest speaker for several Martin Luther King, Jr. memorial events.
A Charleston, South Carolina, native, Rev. Risher graduated from Charles A. Brown High School and from Johnson C. Smith University, in Charlotte, North Carolina. After discerning a call to vocational ordained ministry in 2002, she relocated to Austin, Texas, where she earned a Master of Divinity Degree from Austin Presbyterian Theological Seminary.
Rev. Risher's book, "For Such a Time as This: Hope and Forgiveness after the Charleston Massacre" was published June 2019, coinciding with the four-year anniversary of the shooting.
 
About DaNell Daymon & Greater Works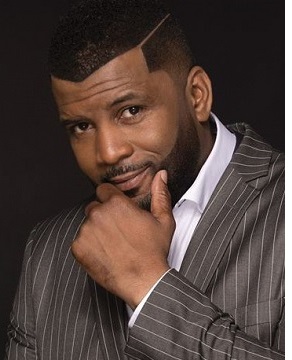 DaNell Daymon & Greater Works is a contemporary gospel choir whose members come from Seattle and other cities across the U.S. The group's chief vocal director, DaNell Daymon, is a multi-talented Gospel Music artist who resides in the Pacific Northwest. The group appeared on Season 12 of NBC TV's America's Got Talent in the spring and summer of 2017, advancing as far as the semifinals.
 
About Monique Ming Laven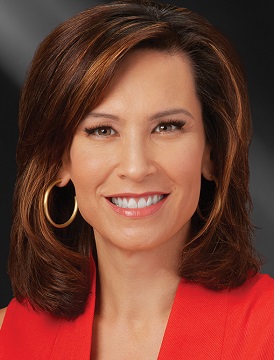 Monique Ming Laven co-anchors KIRO 7 News at 4 p.m., 5 p.m., 6 p.m., and 7 p.m., Monday through Friday. She joined KIRO 7 News in June of 2006 and has covered a wide range of stories during her tenure. She has earned numerous Emmy, Edward R. Murrow, Associated Press, and National Headliner awards, both as an anchor and a reporter.
Location and Parking
Attendees should park in the South Lot, south of Brockey Center and Olympic Hall.
Map and directions to South Seattle College