Malcolm Grothe
Associate Vice Chancellor of Workforce Education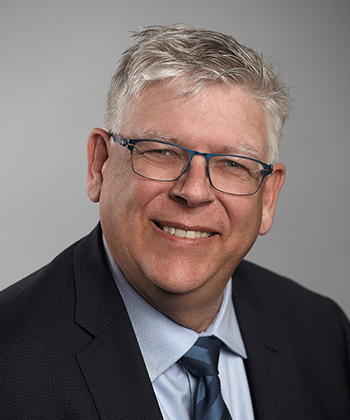 In his role as Associate Vice Chancellor of Workforce Education, Malcolm Grothe provides leadership to the largest public workforce system in the State of Washington. With responsibilities covering such diverse areas as manufacturing, aerospace, maritime, information technology and health care, he manages workforce training programs across four campuses, as well as providing leadership to an array of partnerships with technical high schools, corporations and continuing education departments.
A veteran administrator and instructor, Grothe began his career at Boeing in 1987 as an instructor and training manager in the Manufacturing Engineering Division. While there he developed and taught technical and non-technical courses for employees on topics ranging from engineering and computing to workplace skills and "train the trainer" programs. After spending 1999 as a loaned executive from Boeing to North Seattle Community College he was hired as Executive Dean of Professional Technical Education for South Seattle College in 2000, a role he occupied until 2012 when he was appointed to his current role as Associate Vice Chancellor.
Grothe received his BA in Occupational Teacher Education from Southern Illinois University in 1992, his M.A.Ed. in Educational Administration from Seattle University in 1997, and his PhD in Educational Leadership from Oregon State University in 2009. An avid sailor, Grothe enjoys spending his free time on the water, or working on the twelve-foot wooden sailboat he is building with his son.