Earnest Phillips
Associate Vice Chancellor of Communications & Strategic Initiatives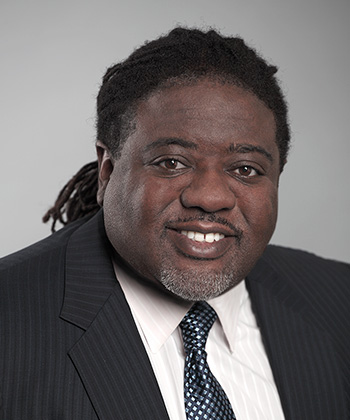 Associate Vice Chancellor for Communications and Strategic Initiatives Earnest Phillips has led the charge for Seattle Colleges' communications since 2014, where he began as Executive Director of Marketing and Communications. Since his arrival, Phillips has guided the district's communications programs to better reach students, faculty, alumni and community partners. As the district's chief spokesperson and a guiding hand for district-wide public relations, he brings more than 25 years of public and private sector communications leadership to Seattle Colleges. As well as providing leadership to Seattle College's campus communications teams, he also oversees the district's initiatives in student recruitment, social media, employee communications, publications and much more.
A PR graduate of Brigham Young University with a master's degree in Public Administration from University of Nevada, Las Vegas, Phillips has decades of experience championing the value of higher education. Before joining Seattle Colleges to lead the district's communications programs, Phillips spent 15 years at UNLV, where he held the title of Associate Vice President of Communications. Starting in 1999 as a marketing specialist, Phillips' leadership abilities quickly led to his promotion to director, where he developed the central communications program into a campus-wide team supporting units across the university.
As key counsel to the chancellor, Phillips splits his time between leading a wide array of internal and external-facing communications and marketing initiatives and providing support to the board of trustees and the district's government relations functions. He also finds time to lead youth football as the President and a coach of West Seattle Jr. Football and Cheer.