Chanette Purser-Smith
There is such a sense of community and a feeling of purpose at North, and I feel so supported by the staff.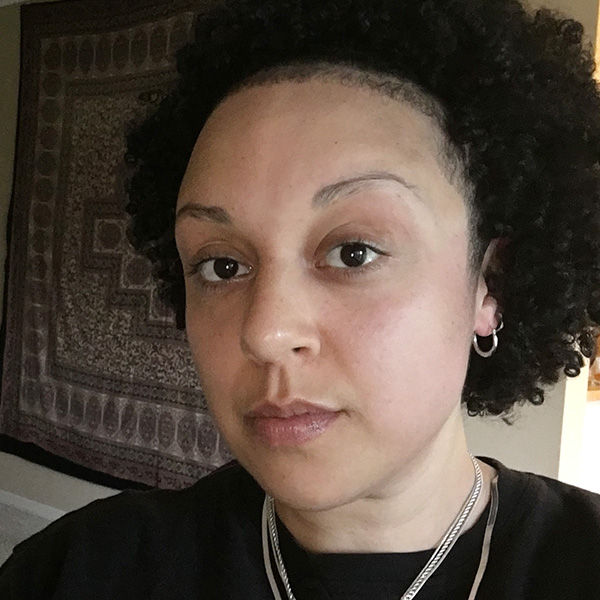 By the end of her twenties, Chanette Purser-Smith was a successful chef in the San Francisco Bay Area; a graduate of the advanced culinary training program at Treasure Island, who had worked her way up from an oyster shucker and line cook at the Michelin-starred Town Hall to the position of Executive Chef for Pauline's Wines, a Mission District mainstay. She was certain that her future was in restaurants – but when her grandfather, an Air Force veteran and a large presence in her life, became ill with cancer he asked her a question that would send her down an unexpected path.
"He asked me if I had ever considered serving in the armed forces like him," she recalls. "I told him, 'no sir I had not, but I will look into it'. Unfortunately, he was not able to beat the cancer, and he passed on. A few months later, I celebrated my 30th birthday in Navy boot camp."
She went on to spend her military service aboard the aircraft supercarrier USS John C. Stennis as an aviation ordnanceman based in Bremerton. When the time came to decide whether to re-enlist, she decided instead to attend college. "I never thought I would go to college, honestly," says Purser-Smith, "I always thought I would be a tradesperson my whole life. But now I had this GI Bill that would pay for me to go to North Seattle College and provide a stipend to pay for living expenses, and I had come to really like the Seattle area."
After selecting NSC as her school of choice, she found a warm welcome waiting for her there. "The very first day I walked onto North Seattle's campus, a veterans' lounge caught my eye," says Purser-Smith, "As soon as I walked in a student, Rebecca, hopped up and said hi, introduced herself. She walked me around, showed me where I needed to go…coming from two very male-dominated fields, first the culinary industry and then the military, it was really awesome to have her just be like, 'I got you'."
She had similarly high praise for her first instructor at North Seattle, Laura Mccracken. "She's the reason I stayed at North," says Purser-Smith, "When I was going through the transition out of the military, she was so welcoming, and always listened to what I had to say…I was going through so much. Becoming a civilian again, feeling like I needed a purpose, and being terrified of starting college, especially being older."
With the support of her instructors and the veterans' groups at North Seattle, Purser-Smith has thrived in college over the last two years and completed her Associate in Arts and Certificate in Fine Arts during the summer of 2020. Looking towards the next stage of her career, she plans to begin an electrical work certificate program at NSC in the fall, with a longer-term objective of working with solar panel technology.
Not one to rest on her accomplishments, she has already begun giving back to the community that supported her. Today she helps other veterans make the transition from service to student as a volunteer with Vet Corps, a branch of Americorps specific to Washington. "I work as a Navigator, and I help other veterans, whether they have questions about their benefits, or if they just need someone to talk to. I also was able to set up a small food pantry that I called 'Take What You Need'."
"Being from a culinary background, I saw that there was a need for food among the veteran population," she explains, "What people don't understand is that even though the GI Bill pays for your schooling, if you're not taking classes you're not getting paid. Meaning that over holidays and during breaks you have no income coming in, so money gets tight. There are a lot of families that go to North that are affected by this, so that was a big thing that I really wanted to work on."
She also finds time to work with The Veteran's Conservation Corps, a branch of the Washington Department of Veterans Affairs (WDVA) dedicated to matching veterans with opportunities in conservation and natural resource care in Washington state. As well as her volunteer work, Purser-Smith recently represented the student-veteran population on the board for the position of interim president for NSC as well as mentoring and supporting other student-veteran counselors on campus. Looking to the future, she hopes to use a King County grant to remodel the veterans' lounge at NSC with assistance from outside veterans' groups like Team Depot and The Mission Continues. All of this, she claims, has been made possible by the outreach and support she's received at NSC, and has in turn inspired her to return that support to future cadres of veterans on her campus.