Adam Richardson
When I first came here I was one of those hotshot guys who thinks they know everything, but after going to school for a while I realized I still had a lot to learn. I gained a lot of experience from college.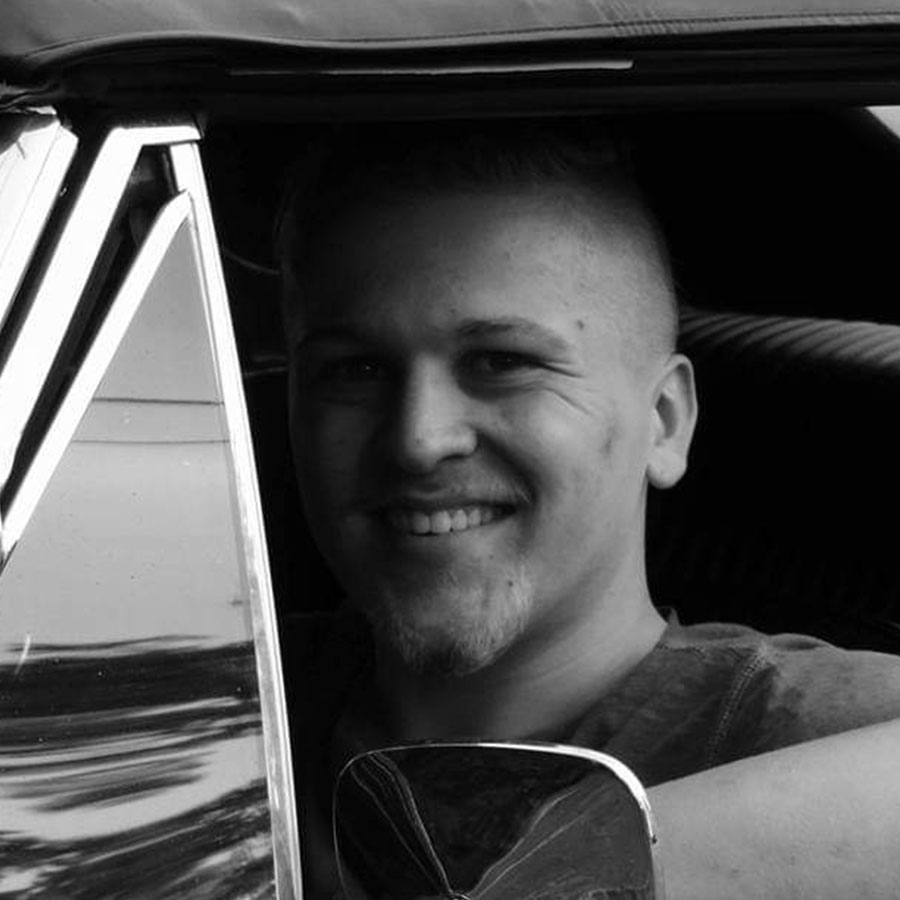 Adam Richardson has known since he was a child that he wanted to work as a mechanic as an adult, and that certainty has propelled him throughout his education and into the Dual Credit program at South Seattle College. As early as middle school, Richardson was developing an interest in motorcycles and cars – not just in driving, but in their maintenance and repair as well. Around this age, his older sister began dating a man with a project car, a 1968 Chevy Nova. "I got interested in it from watching him, so he showed me some things, started teaching me some basic stuff," he recalls, "From then on I was hooked. That was all I wanted to do."
By the time he entered high school, Richardson was already gravitating towards automotive work as a career path. He began visiting local auto mechanics' shops in hopes of getting an interview or an opportunity for an internship but was turned away for being too young and inexperienced. Undeterred he continued his studies, and by his junior year he was taking automotive courses at the Puget Sound Skills Center while continuing to search for internship opportunities with area mechanics.
While at PSSC an instructor pointed him towards an area auto shop where he was able to secure an internship and later a job, which provided the entry into the industry Richardson so desired. Thinking on the impact this moment had, he reflects, "They gave me an opportunity to prove myself and to show that I was really interested in being a part of the industry."
When it came time to choose a college, Richardson chose South Seattle College's Automotive Technology program, where through the Dual Credit program he was able to apply some of his courses at PSSC towards his degree requirements while studying and working on his ASE certification for his job.
As he prepares to begin his final quarter of college, he reflects on the impact South Seattle had on his studies. "The facility at South was really nice, and I loved all of my instructors. Each instructor had a classroom with its own shop where we could complete worksheets while using the related equipment. All of my instructors were really helpful too, they were always willing to spend as much time with us as we needed to fully understand how and why things work the way they do."
With the dual credit program, the automotive classes I took before I started college earned me enough credit towards my degree that it didn't take the full two years to graduate from the automotive program at South Seattle...it knocked off a good half of a year.
Thanks to the dual credit he received from PSSC, Richardson is graduating roughly six months ahead of schedule, and is already looking further down the road; he's considering joining a program to learn the skills necessary to become a vehicle maintenance technician for King County Metro. But for now, he's content to get back to work in the garage, where he will be continuing to learn the skills needed to be a full-service automotive technician.