Faculty Support
eLearning provides a variety of Instructional Design and Technical support for faculty - no matter the modality in which you teach. 
Instructional Design Support
Our Instructional Designers can provide the following support:
Accessibility and Universal Design
Aligning educational technology to learning objectives
Assessment
Course design and pedagogy
Critical Pedagogy
Faculty development workshops (including LEAD)
Open Education Resources (OER)
Syllabus and activity design
Technology Support
Our Instructional Technologists can provide the following support:
Troubleshooting technical problems
Training for and use of video conferencing tools
Research and implementation of course technology tools
1:1 support for Zoom and video production

Storyboarding/Planning
Recording/Shooting
Editing
Captioning
Sharing/Delivery
INSTRUCTIONAL DESIGNERS
To make an appointment for instructional design support, click on the "Book with" link associated with the Instructional Designer you'd like to book with.
TECHNOLOGISTS
To make an appointment for technical support, click on the "Book with" link associated with the Technologist you'd like to book with.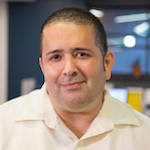 Shawn Rodriguez 
He/Him
North
Book with Shawn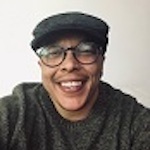 Jesse Hernandez
He/Him
Central
Book with Jesse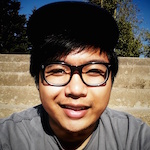 Spencer Echon 
He/Him
South
Book with Spencer
eLearning provides the following support to faculty for the following educational technology tools:
CANVAS
Canvas Certification
Course Settings
Course Menu
Using Canvas TILTed Templates
Class Communication
Gradebook
Discussions
Quizzes
Assignments
Adding third-party tools to your class
Calendar
ZOOM
Setting Up Your Account
Zoom Settings
Zoom Best Practices
Overall Zoom Usage
Teaching Strategies
Recording Options
Screen Sharing, Breakout Rooms & Polling
PANOPTO
Enabling Panopto
Recording a Lecture
Sharing Lectures in Canvas
Editing Videos/Captions
Changing Sharing Permissions
Allowing Students to Create Videos
Moving, Copying & Deleting Lectures
North
Visit us in CC 2153
October 4 – November 1
CC 2153
T-W 10:00 – 2:00 pm
 
Starting November 1
8:00 – 4:30 pm Daily
Central
Visit us in the Library/TLC
September 27 – September 30
M-Th 9:00 – 3:00 pm
 
October 4 – November 1
T-W 10:00 – 2:00 pm
 
Starting November 1
8:00 – 4:30 pm Daily
South
Visit us in the Library
Overview
Zoom is a synchronous tool that allows you to upload slide content and interact with students in real time. Sessions can be recorded for students who do not have access to the Internet at home. Student can playback the session and answer one or two predetermined questions to prove they have watched the recording.
Access
Faculty can request a fully licensed account through eLearning or IT Services.
Resources
Accessibility
Support
FAQs
How do I set my Personal Meeting ID (PMI)
Common Tutorials
Joining a Meeting
Meeting Controls
Breakout Rooms
Adding Zoom to Canvas
​
Creating and Finding a Password Protected Link in Zoom
A quick way to create and find the password protected link when scheduling Zoom meetings.  
For more details about enabling password settings for you account, click here to be directed to the Zoom Security Website.
---
​

Adding the Password-Protected Link for Zoom to your Canvas Course Menu

By adding your password-protected link to your Canvas course, you are adding an extra layer of security. Allowing only students who are in your course and have to login to Canvas to have the proper link. Follow the instructions in the video below.
---
Setting Up and Using Waiting Rooms for your Zoom Meetings
As stated in the Zoom Security website, the Waiting Room is just like it sounds: It's a virtual staging area that prevents people from joining a meeting until the host is read. Meeting hosts can customize the Waiting Room settings to gain further control over which participants join a specific meeting and when.
For more information about Waiting Rooms on the Zoom website click here and here to be redirected to the Zoom website.
---
Enabling Registration Requirements for Large Meetings/Events
Some meetings may be too large to keep track of who is in the meeting. A great way to help with that is by setting up "Registration" as a requirement for participants in order to receive the correct link to join your meeting.
For more details on setting up and enabling registration requirements, please click this link.
---
How to Disable Participant's Videos in Zoom as a Host
For many reasons, bandwith, internet connection, or an emergency, there may be a need for you to disable a participant's video. Below are two examples of how to do that. Please note that you are only able to do this with Host and Co-Host privileges.
This is for disabling all participant videos before they enter your Zoom meetings.

This is for disabling participant videos while IN a Zoom meeting.

Your Zoom meeting recordings can be shared through Panopto inside of Canvas. The following is a semi-automated option.
In your SeattleColleges Zoom account (the one you login with your SeattleColleges.edu login name), record a Zoom meeting, and select the "Record to the Cloud" option.


 
After ending the meeting, it will take a few minutes to process. You will receive an email from Zoom. That means it is ready. 
 
Login to Canvas, and click the Panopto Recordings button in the course-level navigation bar.  Click the folder drop-down arrow. Select the "Meeting Recordings" folder. 


 
You have many ways to share that video. 

One is moving it to the Panopto folder/Canvas shell. Hover over the recording, and then click the Settings button. On the Session Information window, click the Edit link next to the Meeting Recordings folder. Then, select the target folder that represents the Canvas shell/course.



The other option is changing the share option. Hover over the recording, and then click the Share button. That will open the Share tab. Select the Who has access: option. Then, copy the link or embed codes to share.